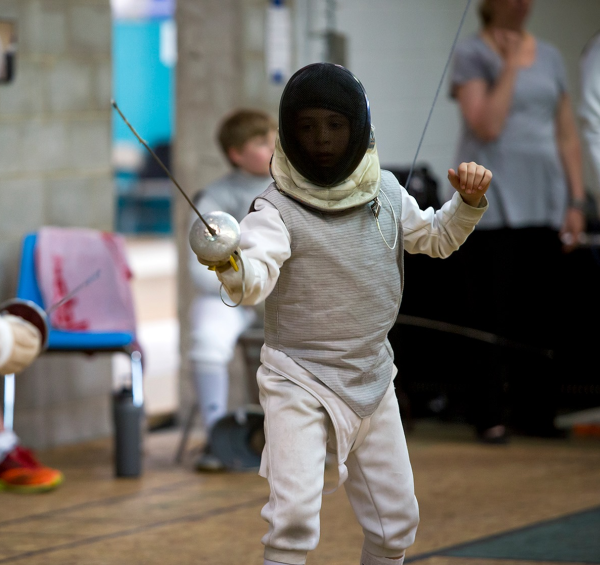 An introduction to fencing for those who have never fenced before. This four week class offers an overview to fencing including:
Footwork
Introduction to rules, scoring, etc.
Basic fencing skills
All equipment for the class is provided except a glove, which is available for purchase at the Club for $11. A non-competitive membership to USA Fencing is also included.
WEEKLY CLASS SCHDULE
| | | | |
| --- | --- | --- | --- |
| Day of Week | Class | Time | Register |
| Monday | Introduction to Fencing - Foil (Age 18+) | 8:00pm | Sign up |
| Tuesday | Introduction to Fencing - Foil | 7:00pm | Sign up |
| Wednesday | Introduction to Fencing - Foil | 7:00pm | Sign up |
| Thursday | Introduction to Fencing - Foil (Ages 6 - 11) - 8 weeks | 5:30pm | Sign up |
* New classes start at the beginning of each month